About Commercial PACE
Property Assessed Clean Energy (PACE) is a financing option available to Los Angeles County commercial, industrial, and multi-family property owners to fund on-site energy efficiency, renewable energy, and water-saving improvements. This financing option allows 100% of project costs to be repaid through an assessment placed on property tax bills. Projects can be amortized over a longer period of time, keeping them "cash-flow positive" from day one.
To learn more, follow the navigation on the left.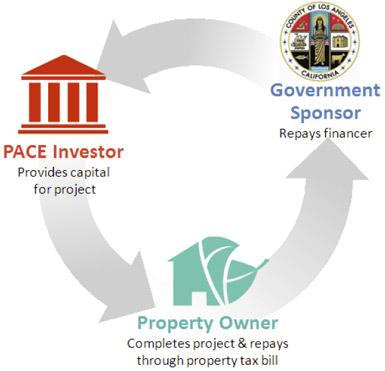 Lower operating costs
Increase property value
Funds up to 100% of installed costs